Resources
We are part of an amazing consortium of Canadian RNA scientists called the RiboClub!
Monthly RiboClub VideoConference Seminar Log-in and Schedule!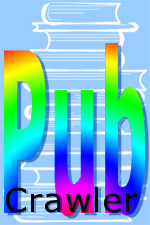 Our favourite scientific literature search engine – it literally searches the literature while we go to the pub!   Courtesy of Dr. Ken Wolfe's lab at University College Dublin.
We do all of our DNA sequencing at The Centre for Applied Genomics (TCAG) at The Hospital for Sick Children (SickKids) of the University of Toronto.  We find that they have the best price for the best sequencing reads with a <24 hr turnaround. 
We use QuickChange for our site-directed mutagenesis.
We use the Staden Package for all chromatogram analysis, contiging, and sequence analysis.
We exclusively use Electronic Lab Notebooks through the Google suite.
Excellent tips on giving presentations and scientific storytelling can be found through the hyperlinked text.