Media highlights
2
0
2
2
Dr. Majumder's interview by the Breast Cancer Canada is here  https://breastcancerprogress.ca/know_more_stories/dr-mousumi-majumder/
Sujit Maiti's interview by the Breast Cancer Canada https://breastcancerprogress.ca/know_more_stories/sujit-maiti/
June 13, 2022; CTV Winnipeg Interview for the Breast Cancer Society of Canada grant 2022.
https://winnipeg.ctvnews.ca/video?clipId=2464081&jwsource=em
May 26, 2022; CBC Radio Interview for the BCSC grant: Brandon University researcher getting funding boost for her work detecting breast cancer. https://www.cbc.ca/listen/live-radio/1-111/clip/15915051
May 26, 2022; This is a great day for Majumder lab. Dr. Majumder received operating grant from Breast Cancer Society of Canada for three years. We are grateful to donors for their support.
https://bcsc.ca/updates/breast-cancer-society-of-canada-grants-350000-to-precision-oncology-research/
2021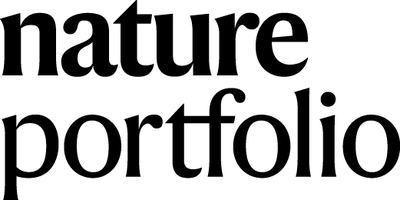 Dr. Majumder and Dr. Herron featured in Nature portfolio. Read the whole story here.
https://www.nature.com/articles/d42473-021-00368-0
Blood Test for Breast Cancer. CityNews Winnipeg has the story.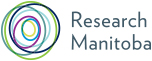 August 19, 2021,

Research Manitoba newsletter "Research Today" interviewed Dr. Majumder. The story is right here
2020
Special interview by Brandon Sun. Posted:

 

12/24/2020 3:00 AM
https://www.brandonsun.com/local/bu-prof-looking-to-accomplish-big-things-as-canada-research-chair-573471821.html
Dr. Majumder became the Canada Research Chair in Genotoxicology.
Dr. Majumder received Senate Award for Excellence in Research — Tier 2
https://www.brandonu.ca/news/2020/10/29/brandon-university-presents-teaching-research-awards/
Brandon University presents teaching, research awards _ News
Finally some well deserved recognition. Congratulations Riley !
https://www.brandonu.ca/news/2020/10/29/research-projects-by-bu-students-target-breast-cancer-plastic-pollution/
Research projects by BU students target breast cancer, plastic pollution | News
2019
3. That small fish made it to the cover. Majumder lab publication was selected for the journal cover page of the peer-reviewed scientific journal of https://www.biologists.com/, Biology Open, April, 2019; 8 (4)
Biology Open
2. This is wonderful. Recently two trainees from Majumder lab were interviewed by the Peer-reviewed journal "Biology Open" for their inspiration to conduct research. This is an immense honor to authors and international recognition. Congratulations to Kingsley and Sujit !!!!!
News link: http://bio.biologists.org/content/8/4/bio043349
 1.       Could a simple blood test be able to detect breast cancer?
By Mousumi Majumder, Kingsley C. Ugwuagbo, Stephanie Hunter,Braydon Nault, Emma Gervin, Danielle Larocque, Bonita Shin, Riley James Feser, and Sujit Maiti
"RESEARCH CONNECTION" a news report of Brandon University, February 2019
2018
Education Blog by Canadian Breast Cancer Network
https://www.cbcn.ca/en/blog/our-stories/blood-test-research
"Could a simple blood test help detect breast cancer?"
2017
Brandon University Magazine, Fall edition 2017 profiling Dr. Majumder's success story.
2016
COX-2 induced breast cancer story has been selected for the Cover Page of journal Stem Cells, The International Journal of Cell Differentiation and Proliferation, Wiley, Volume 34, Issue 6, September 2016. 
BioEden, the tooth cell bank, UK; highlighted our research "Scientists Take Aim At The Enzyme That Causes Breast Cancer To Thrive".https://www.bioeden.com/uk/news/scientists-take-aim-enzyme-causes-breast-cancer-thrive/
Canadian Stem Cell Foundation summer newsletter "Cellection" interview.
News of PI During Postdoctoral Tenure
2016
Peeyush K. Lala and Mousumi Majumder explain how cancer cells become immortal in the 7th installment of the Hallmarks of Cancer series. Published in The Londoner (July 23rd, page 18).
2015
Global Medical Discovery highlighted 'The role of CCL21/CCR7 chemokine axis in breast cancer-induced lymphangiogenesis' by Tutunea-Fatan E, Majumder M, Xin X, Lala PK, Molecular Cancer.
2014
2013
December 5, 3 Minute Research Competition.